Lodha Group
World One Immersive Experience
Lodha, one of the largest real estate developers in Mumbai, is in the midst of building the world's tallest luxury residential tower: World One.
In order to take prospective tenants and buyers beyond mere photos and videos, Lodha tapped Immersive Design Studios to build a circular sales center that takes prospective residents on an engaging tour through the tower.
Using CANVAS, this sales center allows visitors to see customizable units in meticulous detail, right down to the ability to change the TV channel. In addition, prospective buyers can tour outdoor spaces, see the view from different units, and experiment with different interior configurations — all within a 1-to-1 scale immersive projection, with no VR headset required. Immersive's content production team also created all 3D elements based on interior designs from Armani Casa and building specs from I. M. Pei & Associates.
Results
All units sold in 3 years instead of 5.
Client still using sales center to prove fidelity between vision and execution.
Wow factor: Sales center became a "must-see" in Mumbai.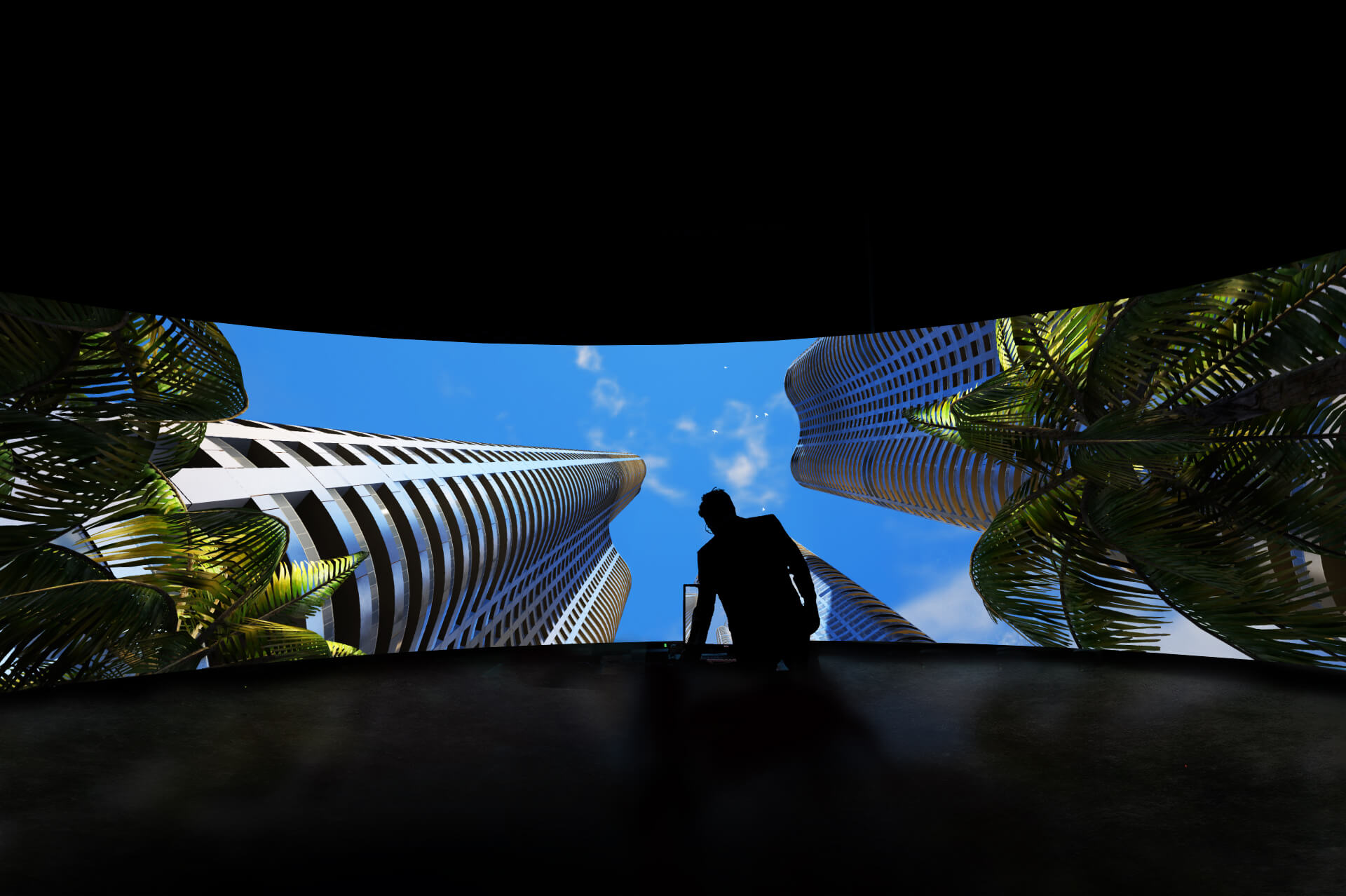 "The media layering and presentation capabilities of CANVAS is yielding a virtual real estate exploration and buying experience like no other."
NVIDIA press
Explore life-sized interactive scenes portraying more than 70 different interconnected spaces.
"Canvas enables audience members to interact with one another and their virtual environment simultaneously."
exportwise.ca