Bell Centre
Montreal Canadiens Pre-Game Show
Montreal's Bell Centre, home of the Canadiens, is known for its dazzling pre-game shows projected onto the ice — however, historically these projections required tedious and time-consuming workarounds to minimize image blurring. Immersive Design Center's CANVAS server technology was installed to create a more effective workflow and drive the Bell Centre's 12 projectors.
With CANVAS' ultra HD capabilities, the rendered images shown on the ice are nearly as sharp as they would be on a flat surface — enabling broadcasters to showcase the Canadiens' pre-game shows on national television with crisp clarity. CANVAS has totally overhauled the Bell Centre's pipeline to be more efficient — eliminating most legacy AV tools, and reducing projector calibration time from hours to minutes — all the while delivering a memorable experience to the arena's 21,000 fans and audiences at home.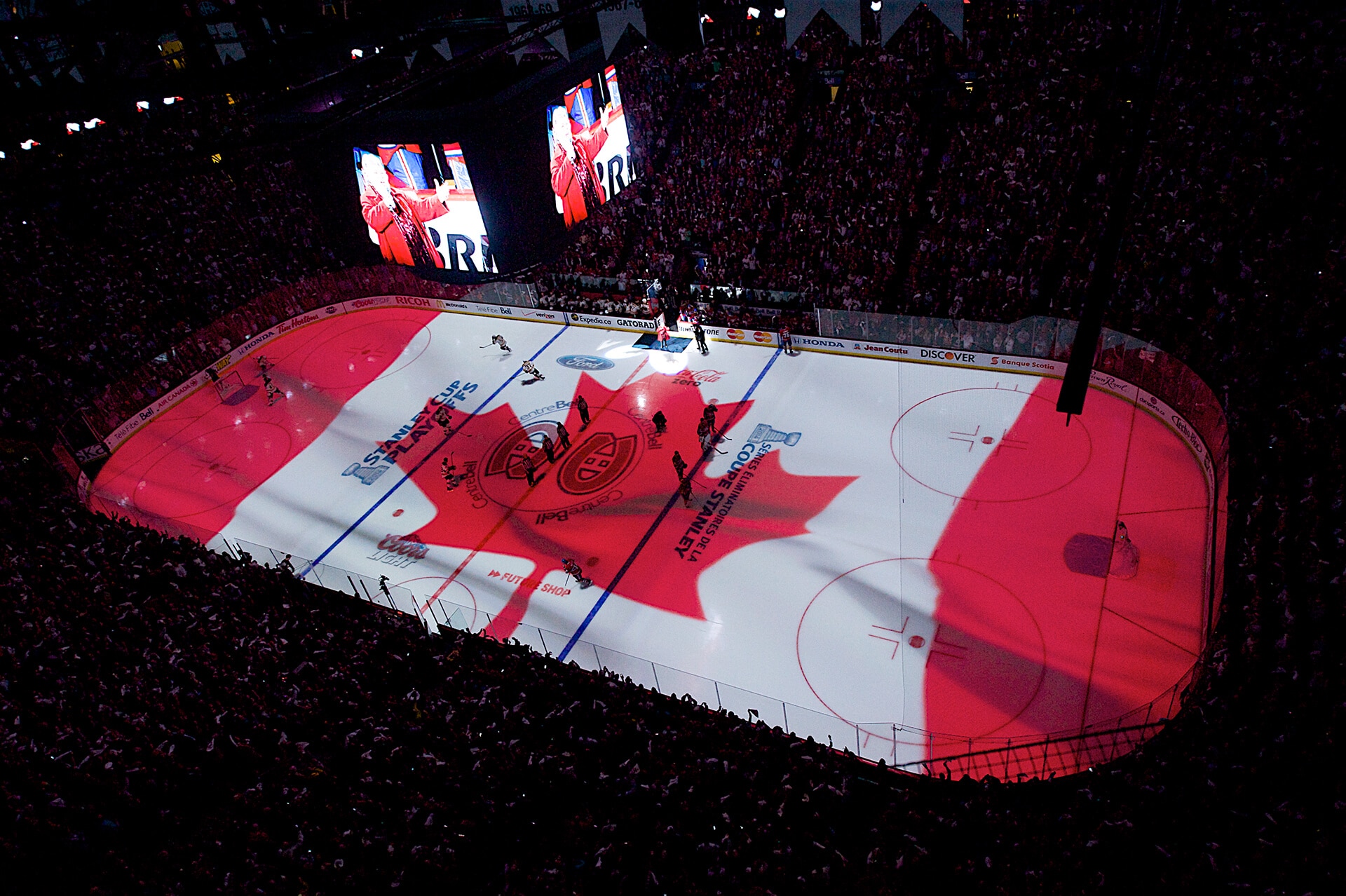 "CANVAS cut projector calibration time from 3-6 hours down to just 15 minutes."
AVNETWORK.COM
"The Montreal Canadiens pregame intro should be enough to win the Stanley Cup."
USA TODAY