BlackRock, Deutsche Bank, Prudential Real Estate
Senior Management Conferences
CHALLENGE
Any organization that hosts senior management conferences will tell you that keeping a room of busy managers, investors or customers engaged after 15 minutes is always a challenge. Getting them to come back after a break is even harder.
Over the years, a number of industry-leading organizations from the fields of investing, banking and real estate have turned to us to infuse their presentations with a more compelling visual and narrative framework that would keep audiences at the edge of their seats – right up to the closing remarks.
SOLUTION
Using our proprietary CANVAS interactive media server, our team has created multiple live 3D presentation environments. Companies love our immersive presentation environments because they bolster their image as an agile, forward-thinking organization. Speakers love them because the entire environment feels like a natural extension of their presentation. And best of all, the environments' merging of the virtual and the real creates a powerful emotional response among audiences that keeps them fully riveted on the message.
Our fully navigable virtual worlds go lightyears beyond the usual linear series of static PPT presentations. Instead, PPTs and Keynotes, YouTube videos, live webcams, and virtual hosts are dynamically embedded in the environment and encountered in a virtual world in real time. These highly flexible and fluid environments adapt to the speaker's style, rhythm, or even questions from the audience. Our plug & play virtual environments run from any laptop and require minimal explanation or guidance. Speakers always feel in control – that the technology is following them instead of the other way around.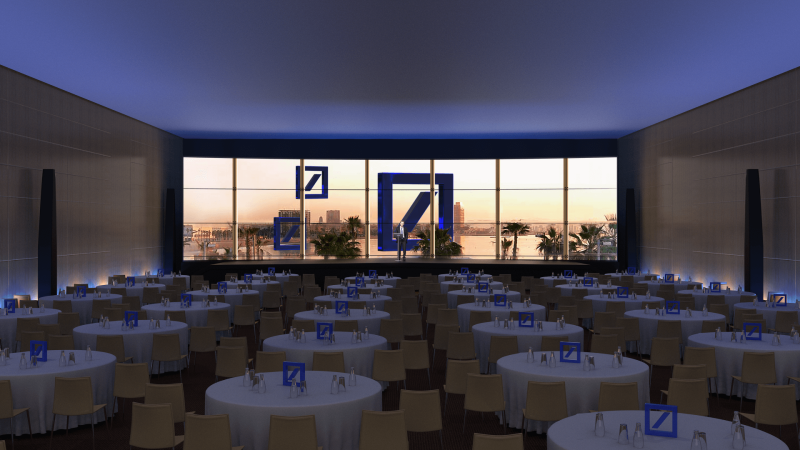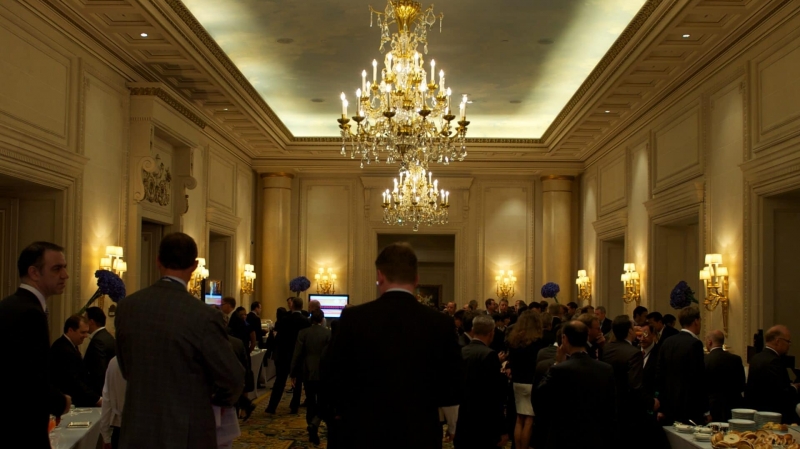 "All I can say is WOW! Thomas & Kora. Thanks for all your tireless efforts in conceptualizing and developing what is truly the 'next generation' in presentation environments. The virtual world was not only technical and graphical but was also magical!"
Sean Kelley, CIO Asset Management, Deutsche Bank AG